Wild in the City è il titolo della nuova edizione dell'Elita Festival. Si svolgerà dal 13 al 17 Aprile, a Milano, presso il teatro Franco Parenti e presso i club che formano il variegato city network del Festival. Ecco l'Elita Line Up 2011.
PAUL KALKBRENNER (DE)
CARL CRAIG vs. SETH TROXLER (US)
BATTLES (US)
AL DOYLE (LCD SOUNDSYSTEM/GROWN MEN, UK)
HENRIK SCHWARZ (DE)
GRANDMASTER FLASH (US)
DAN DEACON (US)
FALTY DL (US)
WOLF + LAMB vs SOUL CLAP presents DJ KICKS (US)
GOLD PANDA (UK)
dOP (FR)
IS TROPICAL (UK)
HAUSCHKA (DE)
PASSARELLA DEATH SQUAD (UK)
ART DEPARTMENT (CAN)
R&S pres. PARIAH, BLAWAN, ANDY WITTHAKER (UK)
PENNER & MUDER (DE)
SASSE (DE)
BLACK FANFARE + DEWEY DELL (IT)
L.A. RIOTS (US)
ANDY VOTEL (UK)
LIFE AND DEATH feat. CLOCKWORK (IT) + TALE OF US (IT) + THUGFUCKER (US)
LUCA BACCHETTI (IT)
CAROLA PISATURO (IT)
NATHAN FLUTEBOX LEE & THE CLINIC ft. DJ TIGERSTYLE (UK)
DJ RUBENS (IT)
PIERO UMILIANI EXPERIENCE (IT)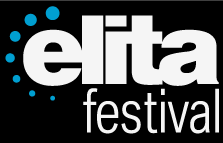 Calendario e informazioni sul sito del festival: http://www.elitamilano.org/.
Tag:
Electronic Art Festival